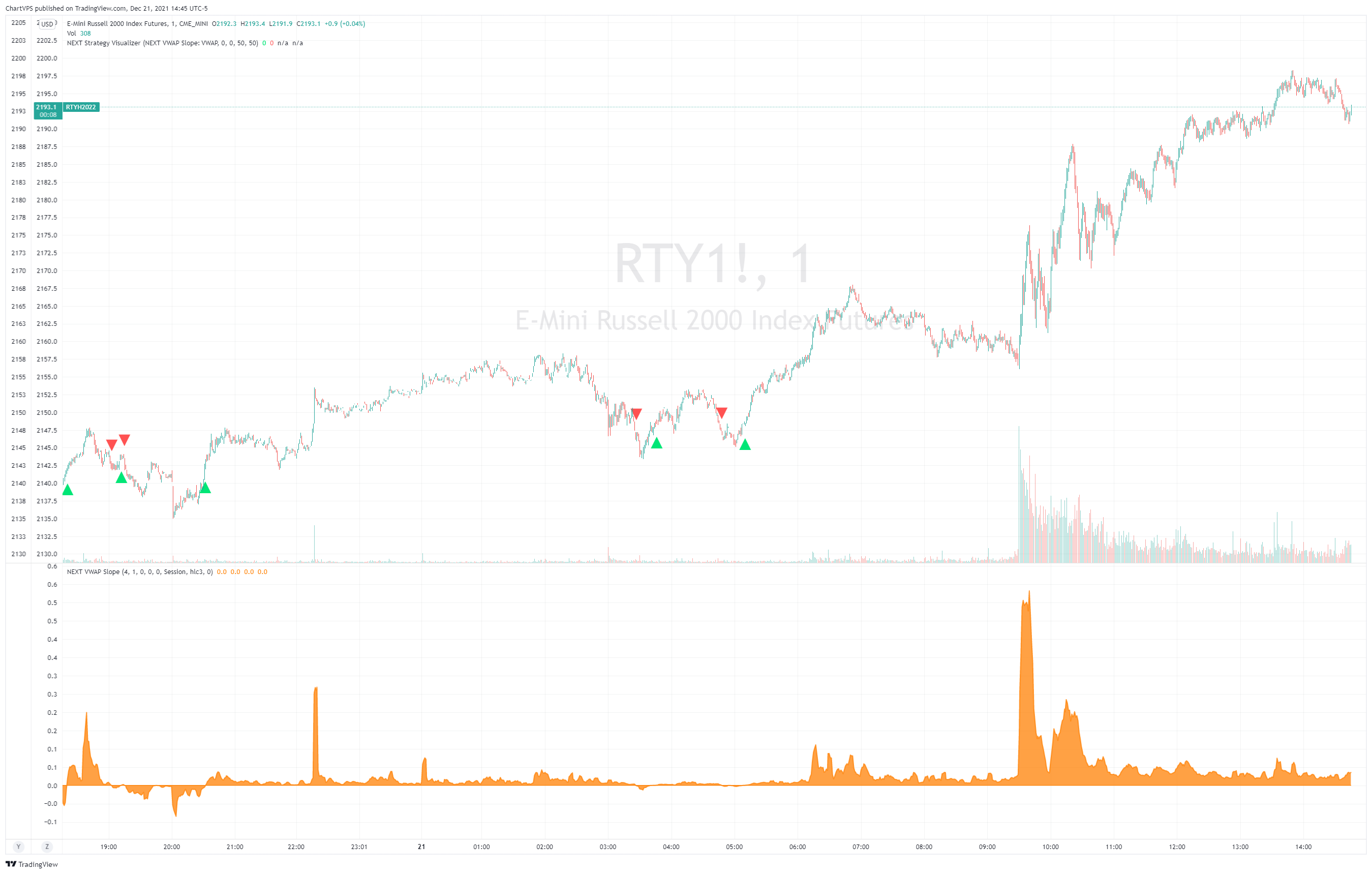 This customizable oscillator tracks slope of the Volume-Weighted Average Price ( VWAP ) line, positive and negative, over a user-specified run (bar distance). It is highly responsive, far more so than VWAP alone, making it suitable for issuing long and short signals (especially around 0 crossovers) as well as exit signals at positive and negative extremes (corresponding to price-volume momentum exhaustion).
True VWAP slope, measuring its direction and magnitude
User-configurable slope and VWAP options
Significantly more responsive than VWAP
Works well with trend-following, scalping, exit, and price divergence strategies
Native alerts via TradingView, including 0 (or any specified midline), upper limit, and lower limit crossovers/unders
Free, available for TradingView – a free platform
There are 2 groups of input.
Slope Run – controls the length of time (in bars) for slope calculation with higher values yielding a smoother, more filtered, but less responsive curve.
Midline –  the NEXT VWAP Slope level above which market is considered long, below short; default is 0.
Upper Limit  – the NEXT VWAP Slope level above which market is considered overbought; default is 0 (off).
Lower Limit – the NEXT VWAP Slope level under which market is considered oversold; default is 0 (off).
Anchor Period – controls the origin of VWAP calculations with start of session being the default.
Source – data used for calculating the VWAP, typically HLC/3, but it can be used with other data as well.
Offset  – shifting of the VWAP line forward (+) or backward (-).
Example Strategy: NASDAQ 100 Futures (CME: NQ1) 1-minute Trend-following
The example below shows a NEXT VWAP Slope 0-crossover strategy, issuing long signals when the VWAP Slope line crosses over 0 and short when it crosses under it. You will need the 
NEXT Strategy Visualizer
 (free) to plot NEXT VWAP Slope's signals.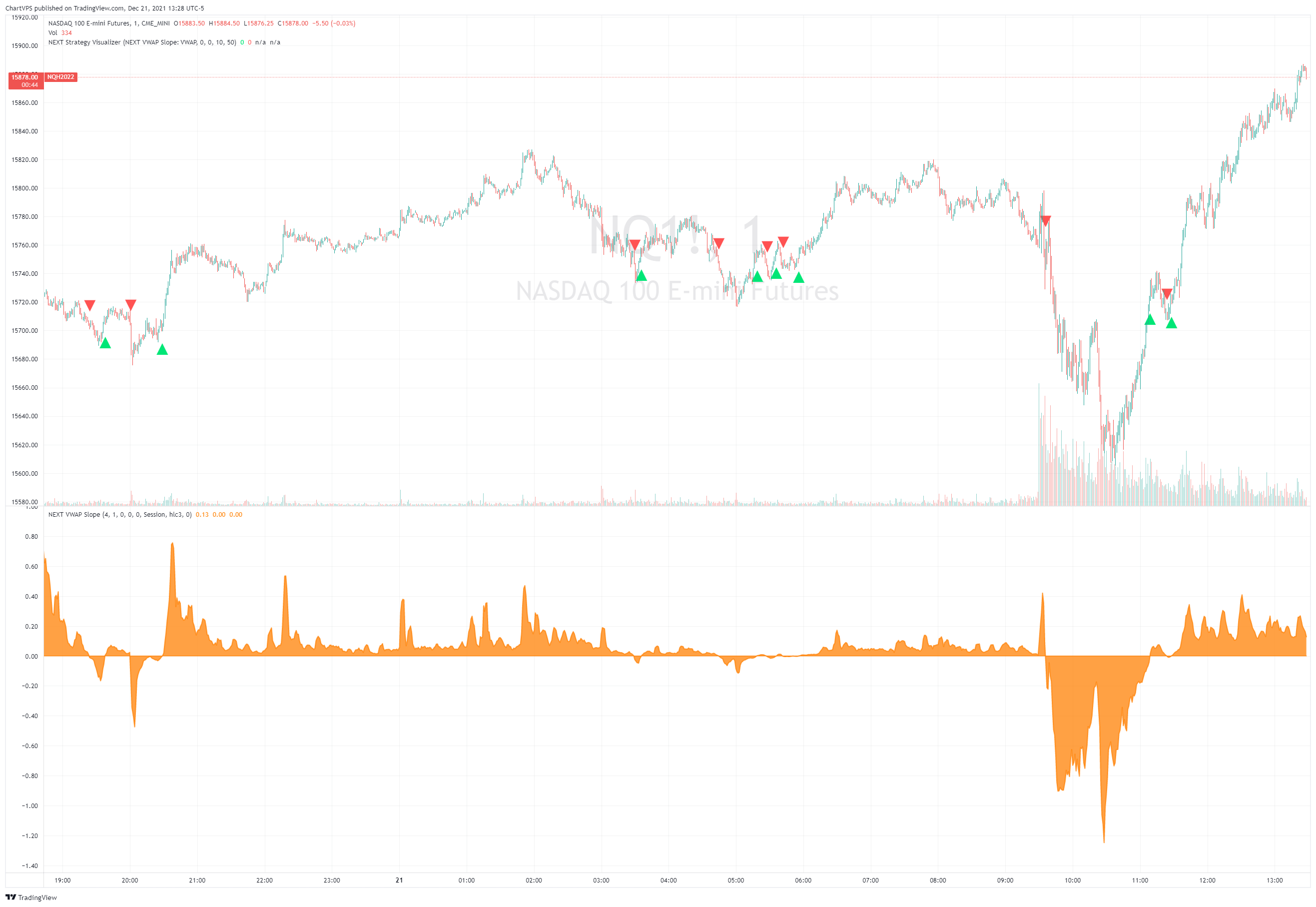 NEXT VWAP Slope is highly customizable, allowing you to change the length of the run (for smoother slopes), as well as the midline level – in the above example it is 0. The latter is useful if you want to introduce a bias into your strategies: long, if negative, short, if positive.
TradingView is our platform of choice for publication of the NEXT framework (indicators, strategies, etc.). The platform is free to use (Basic plan) with optional paid features, if you need them. You don't for NEXT when using a single chart. Their fair approach to empowering retail traders aligns with ours. Trading should not be exclusive to hedge fund managers and professional traders. You can find all of our algo-driven software on the ChartVPS TradingView Scripts page. If you do decide to go with a paid version of TradingView (not required for ChartVPS NEXT), you can use this link to get up to $30 off.